Besuchen Sie
unsere deutsche Webseite
. Vous trouvez des
informations en francais ici
.
Jewish International School - Masorti Grundschule
The Jewish International School - Masorti primary school opened on August 23rd 2018 as an officially recognised and subsidised primary school in the state of Berlin.

The key points of the concept of our new school are:

*Its progressive approach to pedagogy and education,
including open class rooms
*Its bi-lingualism: German-Hebrew
(as a continuation of the Masorti kindergartens)
*Its consideration of Jewish pluralism as an enrichment
*Its welcoming of multiple family forms
*Its consideration of gender equality, especially in Jewish
religious practice
Here you can find the
website of the school
. You can reach the school via
Email: schule(at)masorti.de
or by phone: +49 30 85607780.
"Machon le Giur "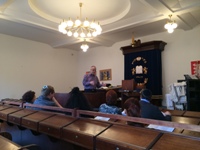 On the last weekend in March, the first seminar of the new project cycle of the Machon le Giur project took place in Berlin. Welcome to the new participants!
In the framework of this project (initiated by Masorti e.V. and funded by the Central Council of Jews in Germany), up to 20 russian-speaking people with a jewish father and a non-jewish mother are guided to an official recognition of their status by the General Rabbinical Conference of Germany (Allgemeine Rabbinerkonferenz
Deutschland).
Participants are learning in groups in their home communities and during shabbatonim in Berlin, in cooperation with the Oranienburger Strasse Synagogue.
Please find more informationen in the
german
or
russian
flyer.
If you are interested, please send us an
email
.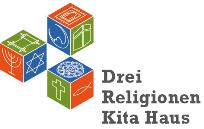 Please find the website for our interreligious Kindergarten project here.


Voluntary Services with Masorti

Masorti Germany is happy to welcome volunteers from Europe and the USA for a European Solidarity Corps
resp. Freiwilliges Soziales Jahr! If you are interested in volunteering in the Masorti Kindergartens or Masorti primary school, please send us your CV and motivation letter per
Email
.
Donate to Masorti Germany by shopping online with clicks4charity
!
Easy, almost en passant and free of charge for you: shop online through the
clicks4charity
website and by doing so, donate to Masorti Germany! The online shop you choose initiates a donation to Masorti Germany for each online purchase.
Here
you can shop online directly and
here
you find more information on how this works.
For suggestions or comments please contact the
webmaster
.
->Top