Support Masorti
Support our work by your donation!
We welcome donations of any size and are happy to issue a donation certificate.
If you'd like to make a
tax deductible contribution in the United States
, you can do so through Masorti Olami - The World Council of Conservative Synagogues. On their
Website
you can find the options for
donations through credit card, PayPal, check or bank transfer
. You can also send a check to: World Council of Synagogues, 3080 Broadway, New York, NY 10027.
Direct and secure
online donations
are possible through our
Spendentool
!
Donate to Masorti Germany by shopping online with clicks4charity!
Easy, almost en passant and free of charge for you: shop online through the
clicks4charity
website and by doing so, donate to Masorti Germany! The online shop you chose initiates a donation to Masorti Germany for each online purchase.
What do you have to do?
*click on
www.clicks4charity.net/masorti
*chose one of over 1500 shops (e.g. amazon, zalando etc.)
*the button "Jetzt einkaufen und Gutes tun" transfers you to your shop
*shop online as usual.
What is the benefit for Masorti Germany?
*the contract partners of clicks4charity donate 4-5% of the value of your purchase
*clicks4charity forwards 80% of these donations directly to Masorti Germany.
*This service is free of charge for you and for Masorti Germany.
Important notice: you do not have to register and no data are recorded.
It is as simple as that - so
go to www.clicks4charity.net/masorti now and contribute to Masorti Germany!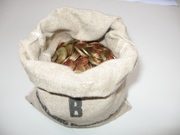 We are grateful to the Jewish Museum Berlin for the support of our work through donations from the "Tzedaka" installation.
We are also grateful for the donation of 15 notebooks and 3 printers by T-Systems to the Masorti Kindergarten.

Bank Account:
Bank für Sozialwirtschaft
IBAN: DE19100205000001183700
BIC / SWIFT-Code: BFSWDE33BER
We are grateful for the support of our activities by
Masorti Olami
,
Masorti Europe
and the
World Zionist Organisation
->Top